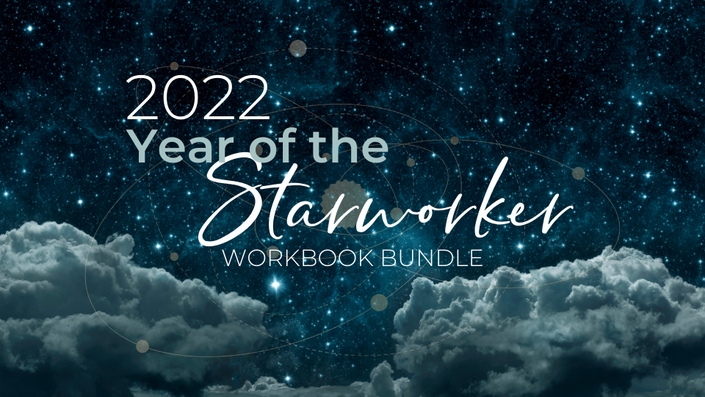 Year of the Starworker Workbook Bundle
Take Your Place As A Starworker
Calling All Starseeds, Galactic Liaisons, Celestial Shamans, Alchemical Healers, + Cosmic Coaches
Time to harvest the gems that 2021 gave to you and honor and release the lessons, trials, and challenges of the past year so that you can rise into 2022 with clean energy ready for a fresh start!
To help you step into your full power as the StarWorker that you are, I created this workbook bundle so that you can process all that has happened in 2021 and harness the energies coming your way in 2022.
Now's the time...

The Year of the StarWorker Workbook Bundle contains two powerful workbooks to set your Starworker energy in motion:
WORKBOOK 1: 2021 Year of the Muse Completion Ceremony
Clear Completions Create Beautiful, Bountiful Beginnings! Use this workbook to help you close out 2021 cleanly so that your energy is fresh and clear for beginning a new year. The healing and alchemical creation work of Starworkers requires clean, high vibe energy, and this workbook will help you clear yourself of the past.
Includes a year-end card spread and worksheets to help you process the happenings of the year.

WORKBOOK 1: 2022 Year of the Starworker Enchanted Year Blueprint
Now that your energy is clean and clear from the past, you can do your annual oracle or tarot card reading! This workbook becomes your personal energy map and journal for the year when you do your annual reading and enter your cards for the year to track. Look at all 12 months ahead to see what energy is coming your way and review that energy at the end of each month for lessons and growth.
Includes an annual card spread, worksheets for each month of the year, and a review at the end.

It's no secret that 2021 continued to be a tough year for many people with the continued shake-ups going on in the world.
And while there are still things ongoing that will continue into the new year, not everything you experienced has to come with you as baggage that weighs you down and keeps you stuck.
Some of that you can release.
Not only that, but not everything this year was bad, negative, heavy, or challenging either. Some good stuff happened. You learned some valuable and important lessons. You are no longer the person you were a year ago.
And all of that is to be celebrated!
So, before you step over the threshold of a brand new year, take some time to process everything that happened in your life. Harvest your nuggets of gold from your experiences and release those things that you don't want to bring along on the next year's adventure.
I've made it easy for you to bring a clean completion to 2021 in order to create an opulent opening for 2022.
And then you can move right into your annual reading to let your intuition play with the energies of the upcoming year. Be prepared for what may come so that you can take advantage of the energy coming your way!
When you sign up below, you get instant access to my 2021 Year of the Muse Closing Ceremony Workbook and my 2022 Year of the StarWorker Enchanted Year Blueprint Workbook.
Sign up, download your workbooks, gather a few supplies, and settle in to your sacred space for a while to create your transition into the new year.
Your Instructor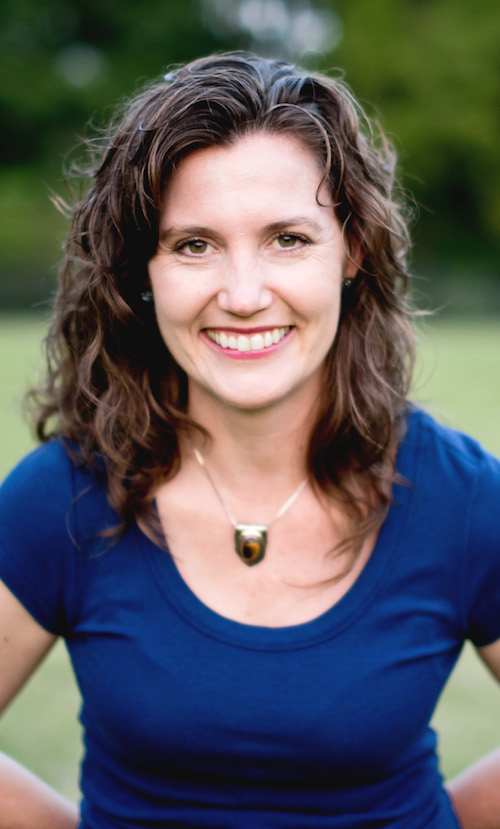 Everything you desire is inside of you. The more you look to the outside world for answers, the further from your desires you go. Are you ready to shift from "want" to "have"? Then let's take a journey, shall we? Hi, I'm Jen Blumenthal, Founder of Intuition School + Human Spirit Guide for awakening women craving more meaning, connection, and joy in their lives with flow and ease. The secret lies in finding your unique flow and ease first, which then leads naturally to the rest. To help you find it, I'd love to share the wisdom of oracle cards + the magic of the moon, guide you through the healing process of Soul Art, clean up your energy, and help you make friends with your (very talkative) intuition as we explore the unique landscape of your Soul and empower you to free your awakening Spirit. Curious to know more? Let's play!
Course Curriculum
Preparing For Your Journey
Available in days
days after you enroll
2021 Year End Ceremony
Available in days
days after you enroll
2022 Annual Reading
Available in days
days after you enroll